IPL Hair removal professional permanent laser epilator, laser hair removal system
The freezing point hair removal device is light in weight and small in size. It is portable and compact, and the body is designed according to the comfort of the human hand, simple and exquisite, with complete functions. The energy is large, the efficiency is higher, and hair growth can be inhibited.
Features:
1. Adopt IPL(Intense Pulsed Light) technology for effective and instant hair removal, gentle enough to avoid causing allergy or pain on your skin, powerful and long-lasting to be flashed for up to 990000 times.
2. Five adjustable light intensity levels can widely fit different skin types, can be used to remove hairs of legs, arms, armpits, bikini area, chest, back, chin, and so on.
3. High-quality ABS body and seamless light head in delicate workmanship for no light leak, reliable for enhanced application safety.
4. Clear LED display can thoughtfully provide a real-time monitor and direct indication of remaining flash times, intensity gears, and flash mode.
5.The hair removal device uses large light spots to reduce the pressure on the skin surface to remove hair, which is safe, efficient, and instantly smooth. Hair Removal Device Set only, other accessories demo in the picture is not included.
Specifications:
Irradiation Times: 99W times
Light Area: 3*1 cubic centimeter
Gears Number: 5 files
Battery Capacity: 600mAh
Instrument Principle: IPL Photon Beauty Technology
Input Voltage: DC 12V-3A
Wavelength: 570mm-1100nm
Material: ABS
Color: Dark Green, Light Green, Pink, White
Plug Style: AU, EU, UK, US
Dimensions and Weight:
Size: app.16.9x7.3x4.7cm/6.65x2.87x1.85in
Package contents:
1 x Hair Removal Device
1 x Glasses
1 x Scraper
1 x Power Adapter
1 x User Manual
Certification:

CE, FCC, PSE, RoHS
Warranty: 1year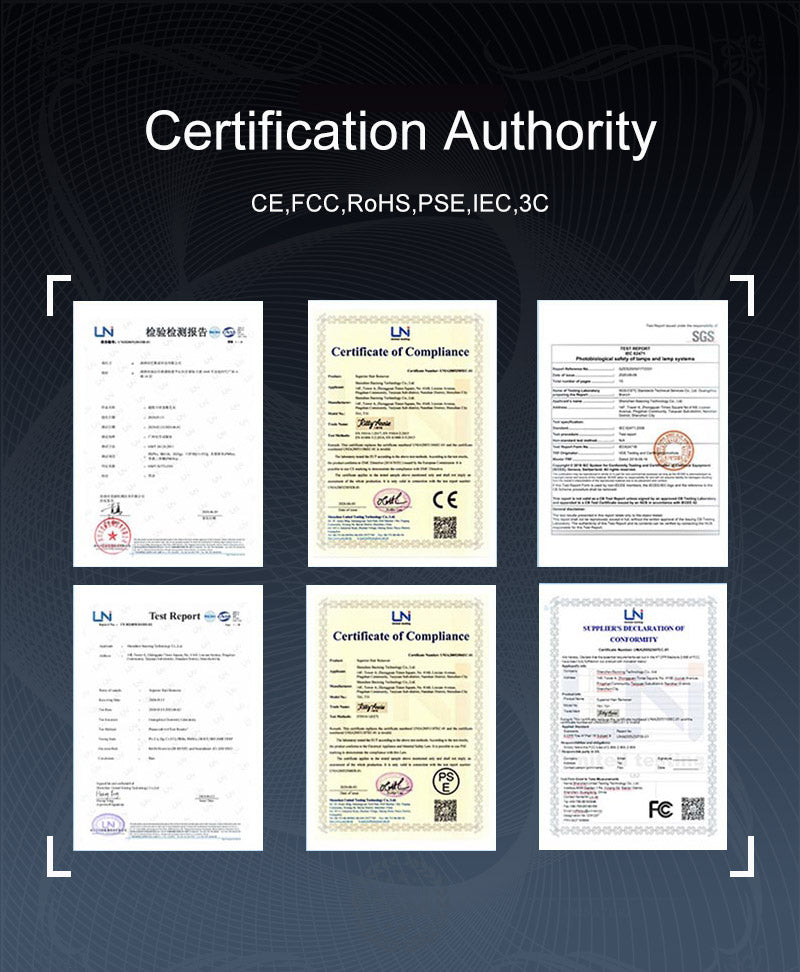 Skin Sensitivity
Before using it for the first time or after using it after sunscreen, please do the skin sensitivity test on each treatment site, which is a necessary step.
Select the low gear 1 or2:followthe above methods of operation and pay attention to the contraindications; select the skin area to operate.
Check the skin reaction after 30 minutes.
If the test site is normal, you can continue to use it. If the skin is red and swollen, please test it again after 24 hours.

Security Considerations
Keep the device and the adapter dry.
If the device is broken, do not touch any inner part to avoid electric shock.
Never insert any objects into the device.
Please turn off the power of the device, remove the plug, and let the instrument cool down. Soak the clean soft cloth with a little water and use it to clean the filter and skin contact surface, then place the instrument at temperature 0-60 degrees in a dry place with no dust.